The fact is that you can't bring everything with you on travel. You will need to cut back on some of the stuff and stick with the essentials. But as anyone would tell you, doing this is not always that easy – there's just so much to bring along.
The majority of airlines let you bring along one carry-on luggage. Therefore, you will need to pack smart to avoid the check-in hassle with your local carrier.
In the following write up, I provide some useful tips on how to pack a backpack for air travel.
1. The Clothing and Accessories
These are first on the priority list and for obvious reasons.  An extra pair of clothing is vital as you cannot survive on the pair shirt or dress you are traveling in. Choose your clothing according to the purpose of travel and comfort.
You cannot pack only a pair of shorts, and you are going on a business trip. If anything should happen such as an accidental spill of beverages, then you will be at pains to find another one probably within the short time that you have. I usually have a checklist of everything I need on a trip to avoid the little goofs later on.
As you will soon find out, delays can happen, and the airport lobbies are not the best to spend long hours in. The majority of them have a slight chill that can get to you, and having a light cotton jacket in your pack saves the day. Pack some sunglasses to darken the sun's brightness as you travel – these can easily slip into the side pocket.
An inflatable pillow is another essential accessory to have along on your trip. They fold easily and neatly fitting into any space and side pocket of your pack. – Basically, the inflatable makes your naps more comfortable as you travel.
Pack your clothing at the bottom to serve as a cushion for your other gear.
2.  Personal Hygiene Items
Your next step is to pack personal hygiene stuff such as sunscreen and moisturizing lotion. What the majority of travelers may not be aware of is that the airline security is pretty specific about the amount of liquid or gel you can bring along – this may be sort of a surprise for you.
I painfully found out that you can only pack a bottle of personal hygiene lotions if they are in packages less than 3 ounces. Make sure to check the weight and proceed.
Store all personal hygiene items in a clear, plastic zip-lock bag to protect your clothing underneath from nasty spills.
You can also pack motion sickness pills if you are among those that tumble and height make you feel sick. General painkillers will also not be too bad. For the ladies, remember to bring tampons or sanitary napkins to avoid those embarrassing moments.
3.  Entertainment and/ or Books
From experience, your air travel is so much more comfortable and enjoyable listening to your favorite music. After all, you have nothing to do for the entire length of the trip and music spices things up – better than staring into blank spaces and having many thoughts about your destination.
Carriers allow electronic devices onboard so long as it is after takeoff and before landing. Pack them on top of your clothing but put some distance between them and the liquids.
Alternatively, you can have some books with you to pass the time en route to your destination. I love reading self-improvement books and can quickly catch me reading one or the book when I have some time to spare. Packing a book is pretty easier as it can lie flat in the clothes. Don't carry a lot more than two as you cannot read all of them for the time – it would be a waste of backpack space.
4. Small Snacks
If you are on a long flight, you will probably need to keep your energy at reasonable levels – long trips are pretty tiring. However, this is when you don't want to order at the airport or on the plane. Choose convenience snacks such as nuts, pretzel and granola bars and enjoy some as the flight takes where you need to be.
5. Pack a Folder for your Travel Documents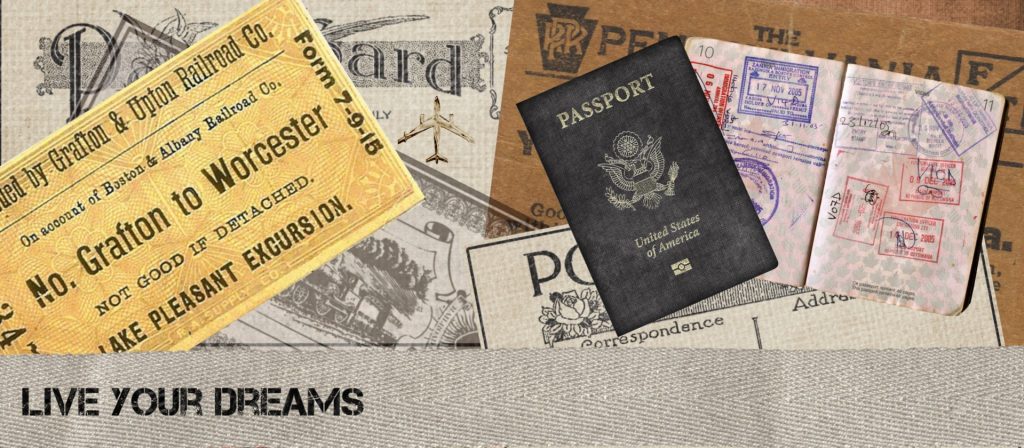 It would be tragic to arrive at the airport and find that you don't have all your travel documents. It will save you so much trouble if you have a folder or envelope containing all the necessary documents all in one place. They are easier to handle that way – you can present all of them in one swoop without having to continually keep digging your hand inside the pack and disorganizing everything.
What not to pack in a carry on bag?
Going on a trip especially to places you have never been can sometimes be overwhelming. As a result, we may not be sure of the items we really need in our sling backpack. For starters, check the amount of liquid you carry to avoid an egg on the face when airport security call you aside for a little chat – make sure all your liquids are in at least a 100ML bottle.
There are containers on the market you can buy and fill them with the necessary liquid you need to bring along. Make sure other essentials like toothpaste and others are within the travel sizes.
Many airlines have strict restrictions on having sharp objects in your carry on. TSA may allow scissors not longer than 4 inches. However, the agent may still confiscate them if he feels they are a danger to other passengers.
If you have a sword or a knife among others that you need to bring alone, then you must check them in with your other luggage where they are safer.
It is pretty evident that you cannot bring anything flammable onboard. If such items as paint thinner are necessary, then just buy them wherever you are going. It will be less of a hassle and will save you time having to discuss with the agent about your rights! – just follow the rules and move along.
Guns and any other kinds of weapons are a big NO. However, some airlines allow them as long as they are empty and locked in a hard-sided container and in checked luggage. Gun laws and restrictions vary from one state to the next, and it happens that airports are some of the best places to enforce them.
Other items like gunpowder and flares should never be anything near an airline and not even a checked luggage. Be sure to check the information you need from the carrier you will be using.
Agricultural products are other items you should not bring to the airline. Well, some countries are pretty strict when it comes to this, and there is a possibility that you may lose your juicy apple to airport authorities just like that on arrival.
Packing for a Flight Toiletries
Transport Security Administration allows you to bring a quart-sized bag of creams, gels, paste, and aerosols in your carry-on. Anything more than 100ML or 3.4 ounces should go into your check-in luggage. However, you can avoid paying extra check-in fees by using easily obtainable containers that you can put your equipment.
If it is not possible to cut some of the items out, then you have the option of repacking them in containers within the allowed size. The bottles should be leak-proof and transparent for easier checking in.
You can also look for toiletries in solid-form. I find the solid form shampoo and conditioner quite convenient to carry – you will also not need to worry about spills from bottles with ineffective caps.
How should you pack your carry on when Flying?
A checklist is necessary as it ensures that you are not leaving anything out and including what you don't really need. The first in line should be your travel documents. Ensure that everything is in order and you will not have to sweat when you can't find the necessary documents.
Include a pair of clothes and footwear you will need for the trip. If you are out to do some business, pack one pair official trousers or skirt, and shirt.
Include some personal care products but also make sure their amounts are within the laws and regulations. Prescription drugs and other kinds of medication should be in the carry-on. Toiletries also go into this category.
Then include entertain devices and books according to preference. Include warmth items, inflatable pillow, and snacks. With all this, you are now ready to go and have some fun.
What size Backpack can be carried on a plane?
Every traveler knows how crucial it is to maintain specific backpack dimensions allowable by the majority of the airports. The ideal carry-on that will not be trouble for you is about 45 linear inches. In other words, it should be 22 inches long, 14 inches wide and 9 inches deep.
It is not necessarily true that a backpack is within the limits because the label reads "carry-on". Take time and read the dimensions just to be on the safe side.
Conclusion
Packing for air travel shouldn't be too hard if you plan ahead.  The above list will help you know how to pack a backpack for air travel so that you are all set to enjoy the trip. In few words, have a checklist, pack small and carry what you really need the few days you will be away. And of course, abide by the air travel regulations to be on the safe side.
See Also