Southern California is synonymous with backpacking trips. As a matter of fact, it is one of the most popular hiking hubs packed with exciting spots to interest any backpacking trip enthusiast. Americans are adventure lovers, and California is a source of mouthwatering spots stoking their free spirit.
The following is a list of some of the best locations for backpacking in Southern California. Browse them, and you might just find the right one for you. Hop on for an adventure.
13 Best overnight trips in Southern California:
1. Cucamonga Peak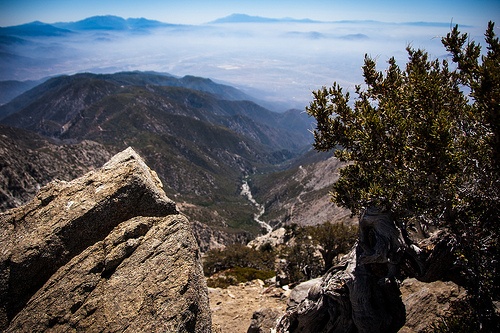 You can go all the way to San Gabriel Mountain and scale one of its highest peaks, the Cucamonga Peak. The hiking trail to the mountain is in the desert and together with the sprawl, and the peaks, make a magnificent view to wake up to from your tent the following morning.
And don't forget to keep your eyes open for the bighorn sheep. You might get a snap or two to tell tales of your adventure. However, you will need to come packed for the challenges associated with the hiking that awaits you.
Carry some snacks, layers, water and arm yourself with the latest weather report from the ranger's office. You will also need to fill a hiking permit, but this shouldn't worry you as it is free and easy.
2.Crystal cove street park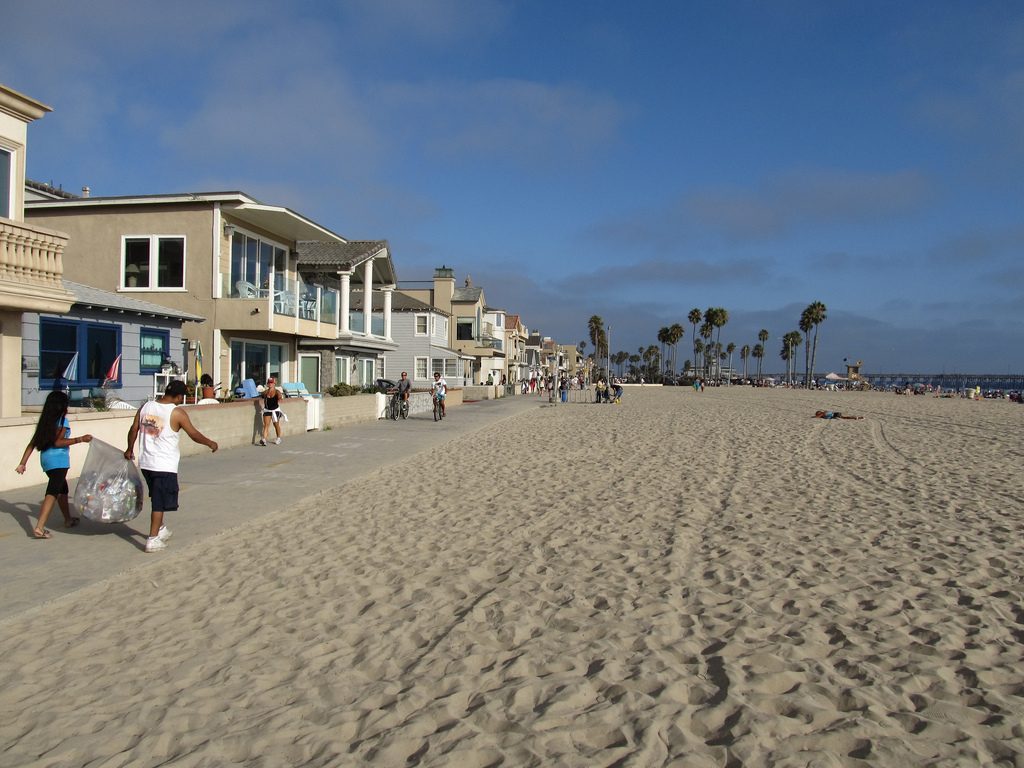 If you are among those that enjoy a long trail, then this state park is a great option. It is one of the largest parks and encompasses several miles of canyon and Pacific coastline. There is a 35feet miles' trailer and up to 2400 acres of wilderness.
The sprawling trails are open to hiking, equestrian and biking use. Another great view is the wooded Moro canyon at the heart of Orange County for the perfect strain for a hike. There are bobcats, coyotes, rattlesnakes, gopher snakes and wood rats.
And if you are a camping enthusiast, there are many fabulous places to pin your tent and watch as the sun slowly goes down.
3. The Santa Anita Canyon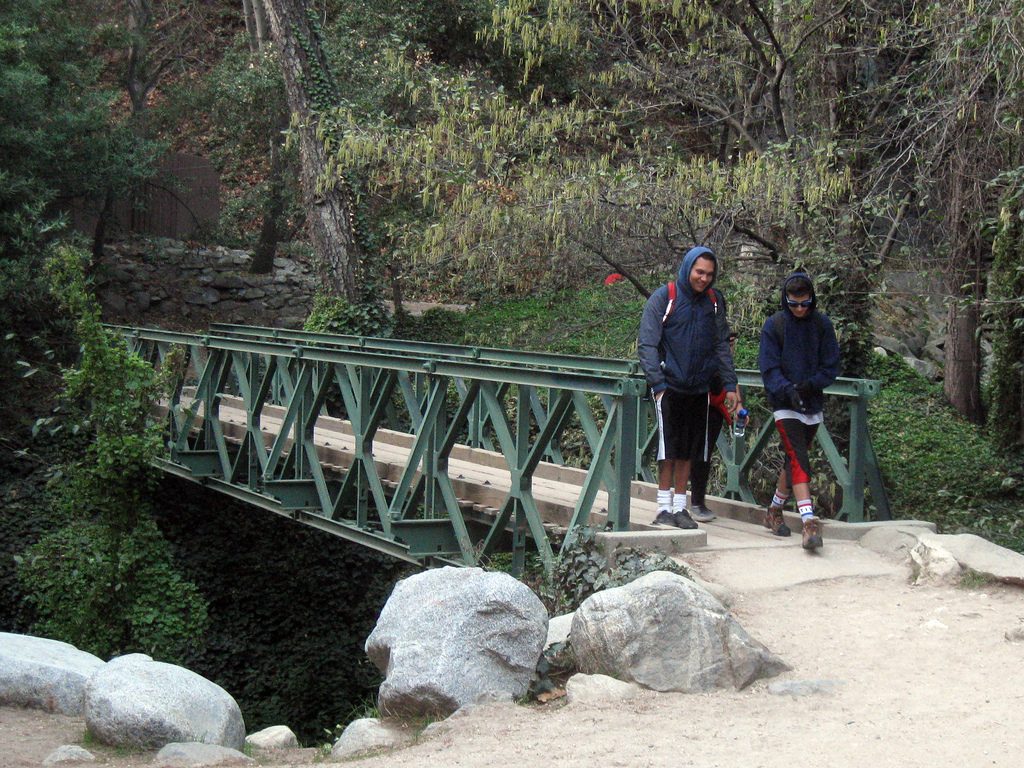 Located in the Southern San Gabriel Mountains, this hiking trail is pretty enjoyable all the way to the top of Mount Wilson along the canyon's western side. It is one of the most exciting and secure camping sites where you can be away from the noise and the annoying traffic just for some time.
The Spruce Grove and Hoagie you will find in these places make for a perfect camping site and companion throughout the evening. However, the spot is among the most crowded and to get parking space at the parking lot may be a little tricky. Just get there early enough, and you will not have a problem.
As you move along the trail, you will see several rustic cabins belonging to the forest service. The 50ft tall waterfall, sycamore, and shallow pools along the path restore the desert feeling taken away by the cabins – this has always been at the center of criticism.
4. Catalina Island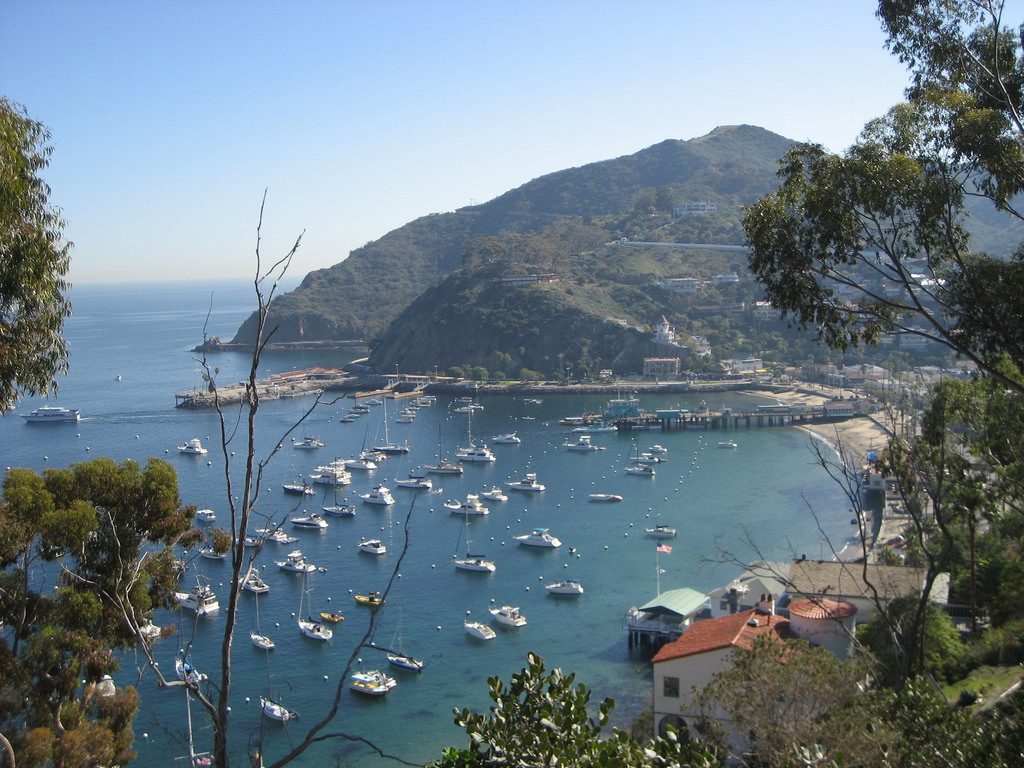 This rocky island attracts up to a million visitors every year. You reach the location by taking the ferry or by flying – the island boasts an airline. There are two different harbors, and each of them has a particular vibe that should interest anyone visiting.
There is a restriction on the use of motor vehicles and which is a good thing. You can, however, use a taxi to move around to where you want to be. The total hiking distance between the harbors is about 85 kilometers – a little long but worth it.
If hiking about 11 km every day, then it should take you about four days. But before you go right ahead, first get a permit at the Catalina Conservancy – they are free and available.
Pack some snacks, lots of water, sunscreen and of course some stamina when preparing for the long hike.
5. Mount Baldy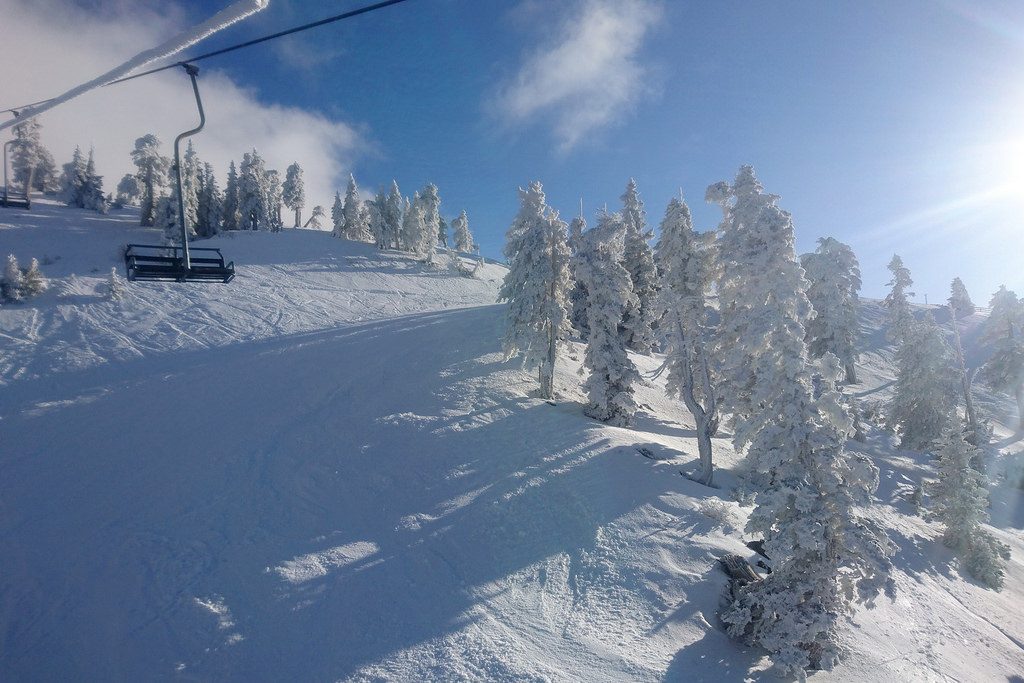 At a high altitude of 10,068 feet, mount Baldy flaunts snow and specific chilly weather for the most of the year. You will need to suit up and have some warm gloves and good shoes. It may seem like a challenging experience to take, but it's quite rewarding at the peak. The sunsets and sunrises are a view to behold.
For dog-friendly backpacking in Southern California, Mount Baldy is one ideal place. It's one of those friendly places to enjoy a moment with your pet.
And while the majority of the trail may be all gravel, you start with a paved road – to provide you with soft padding. It's about 10.2 miles and should take you about seven hours. However, don't expect it to be an easy feat. It is strenuous but most importantly, rewarding – the view at the top, and the rushing wind against a sense of triumph provides for a larger-than-life feel.
6. Santa Cruz Trail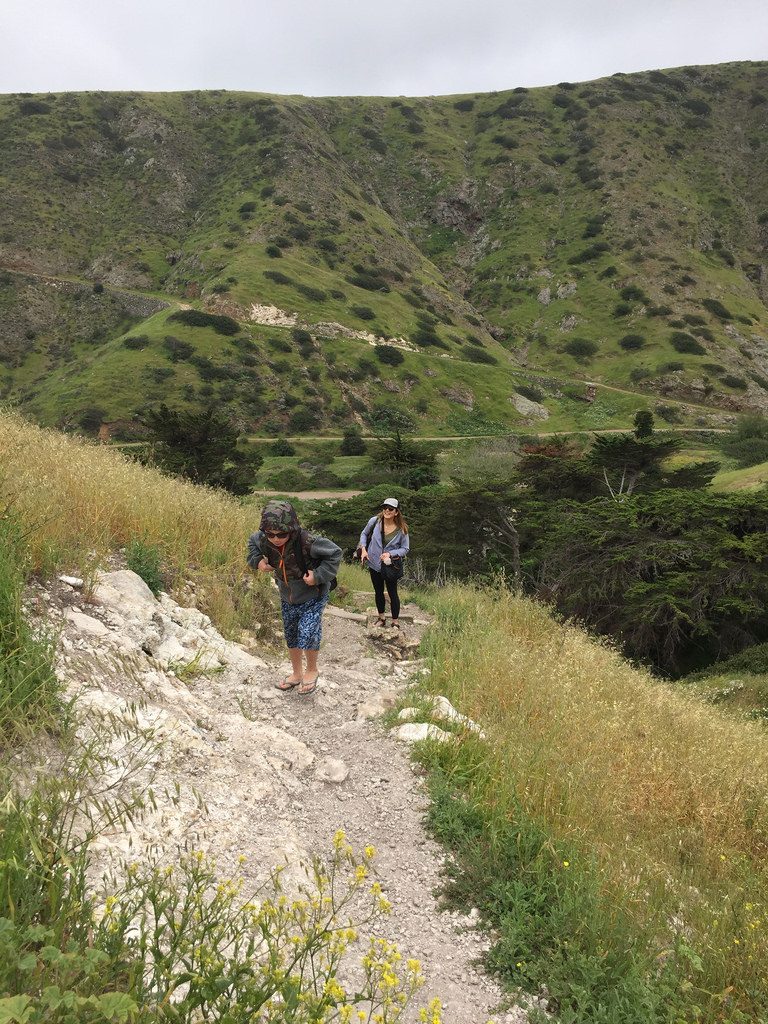 If looking for an ideal place to hike during spring, then the Santa Cruz trail makes the shortlist. Once you sign the register at the trailhead, you can go right ahead and treat yourself to some wild but beautiful scenery. You only need a campfire permit if you are planning on building a tent and having some fresh liver stew as you reminisce how prehistory humankind survived.
Laced with oak trees, the single trail welcomes you to the adventure you are about to partake and leads you up to the canyon climb. There are numerous wildflowers providing a great view. However, the majority of the trail has full sun exposure and short plants that are not sufficient shade.
Bring along sufficient snacks and water to keep hydrated. On clocking 6.3 miles, you will see a sign for Little Pine Spring, and the location makes for a beautiful camping site. The Santa Cruz trail may be a little wild, but it makes for an ideal weekend backpacking trip, California.
7. San Jacinto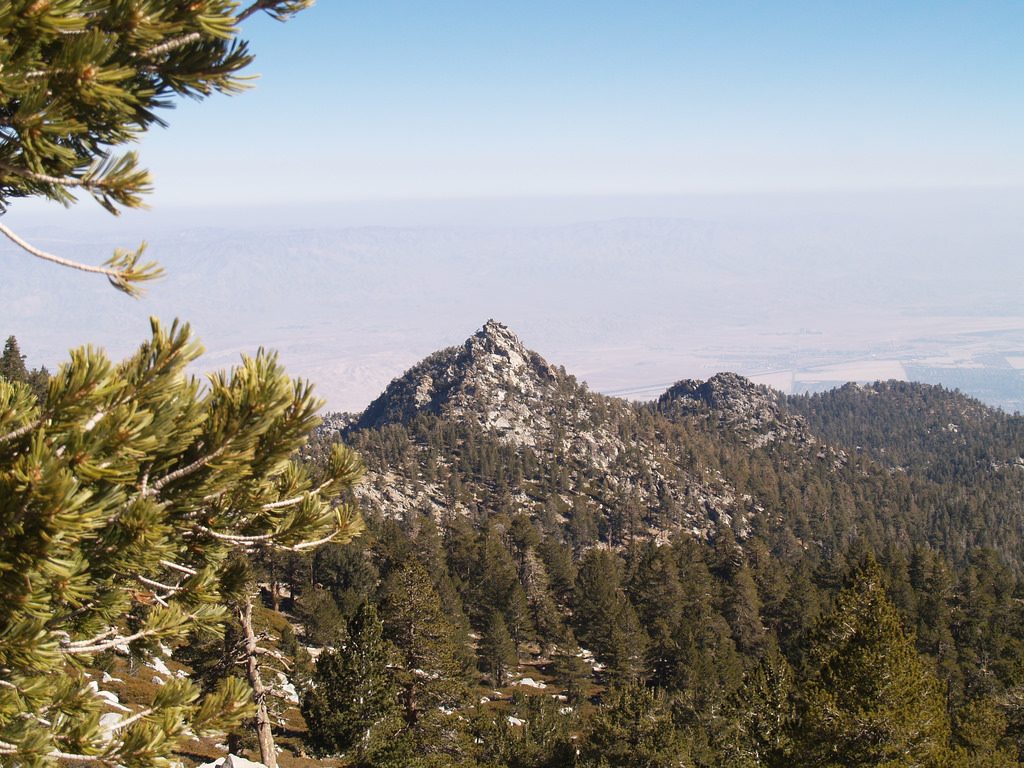 If you are looking for an adventure at the highest peak in southern California, then this location is it. The long trail starts with the heat-infested Palm Springs and eases out to a cooler alpine climb. All these provide for an exhilarating experience worth every moment.
Laced with alpine meadows, the track is pretty easy to climb with your sling backpack. And if you want your child to have a taste of nature, the San Jacinto trail is the perfect starting point. The 11-mile palm desert is an exciting spectacle, especially on a bright day.
There many campgrounds for those itching for a night in the wild.
8. Barker Valley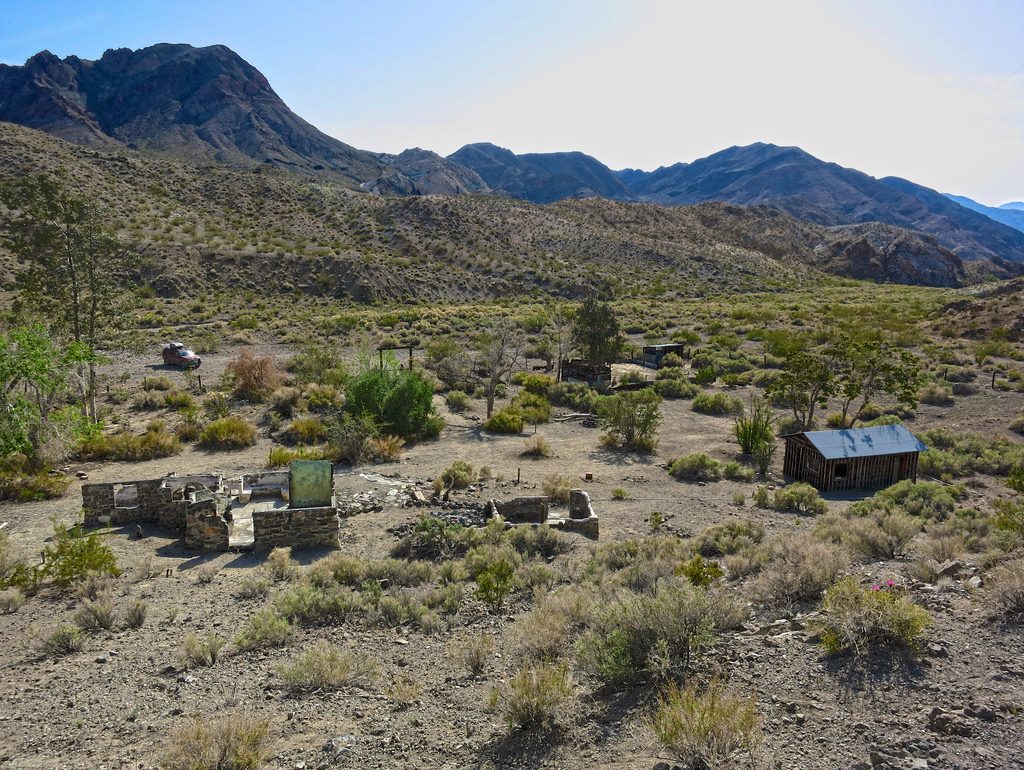 Barker Valley is another ideal backpacking Southern California hiking location, especially for the beginners. The trail is a sort of kind to you as a novice and is a great place to test your endurance. It will take you just four hours to ascend and descend with much ease unlike some of the locations in this write-up.
You will need adequate water as the trail is sweltering, to say the least. And for your information, Barker valley trail is within the national forest territory and must have a pass from the National Forest Adventure to be on the right side of the law.
This is not a place for dogs as the heat will be unkind to them. You don't want them to keep running from one shade to the next escaping the heat – where is the fun in this?
And to have an ideal start to the hike, you will need a four-wheel drive. Move up to the trailhead and don't forget to display your National Forest Adventure Pass.
9. Sturtevant Falls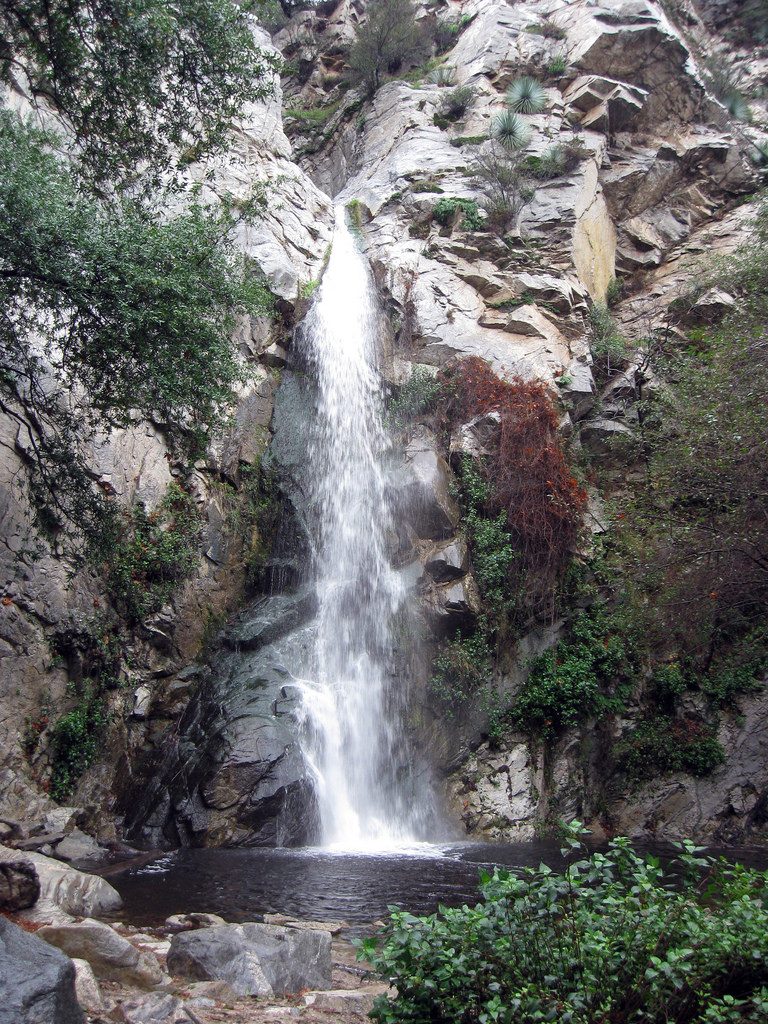 This might be one of the most accessible hikes on this list which is a casual three-mile walk. However, if you want a better trip worth your salt, you can as well go the Mt Wilson Summit way and treat yourself to a 15-mile loop.
It is one of the most beautiful trails adorning the refreshing pristine stream. Numerous cabins and waterfall make the trail scenery-rich. The calm creak sounds leading up to Santa Anita Canyon are quite something else and an exciting twist to the adventure.
You can take a well-deserved picnic to hail your accomplishment. You can bring your dog on a leash to take part in the fun.
10. San Gorgonio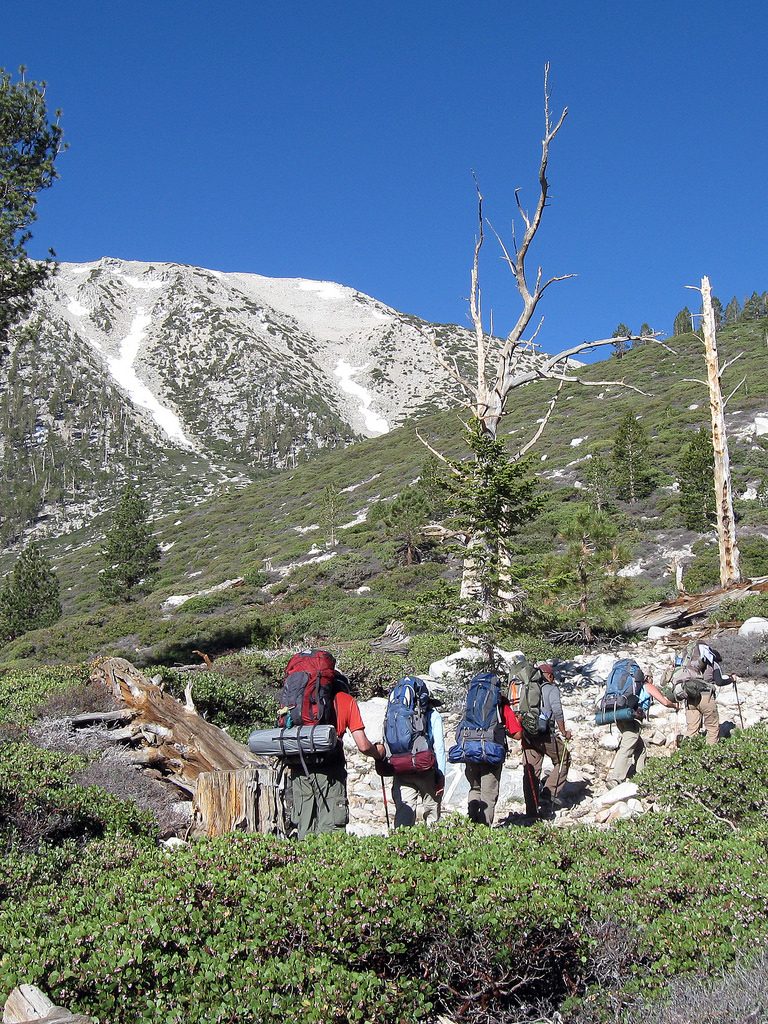 At just over 11500ft, this is one of the highest peaks in the Southern State. Among the many trails, you can take to the top include the Vivian Creek trail that will take about ten hours to manage.
San Gorgonio is famous for climbing and the great views. The trail is not very difficult and is excellent especially if you have a companion. However, you will require a high level of fitness before attempting it.
Try others on this list before undergoing initiation with San Gorgonio. You will need the Park Pass get there early in the morning and begin. Bring your food and water to keep necessary energy levels up.
Don't attempt this hike during winter unless you are mountaineering pro. Check with the ranger's office for the conditions before anything.
11. Solstice Canyon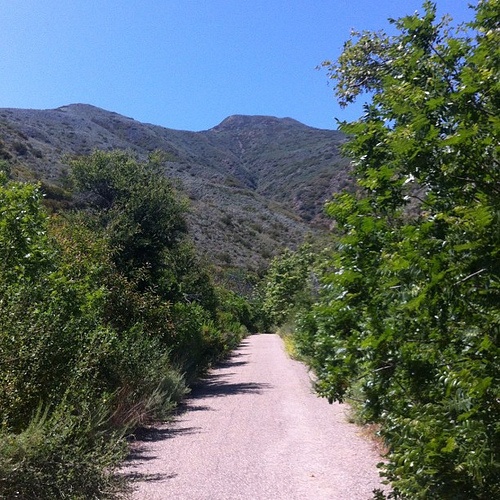 The most exciting thing about this hike is the attention-grabbing ruins that sit beside the waterfall. At 2.6 miles, this is a pretty short trip best for strolling and hiking with the whole family. The canyon trail is easy to follow for even the youngest among you.
There are alders, oaks, and sycamore that provide adequate shade as you move along. If you take the trip during spring, you will love the blooming flowers that line the track all the way allowing you to take a great shot or two along the way.
12. San Bernardino Peak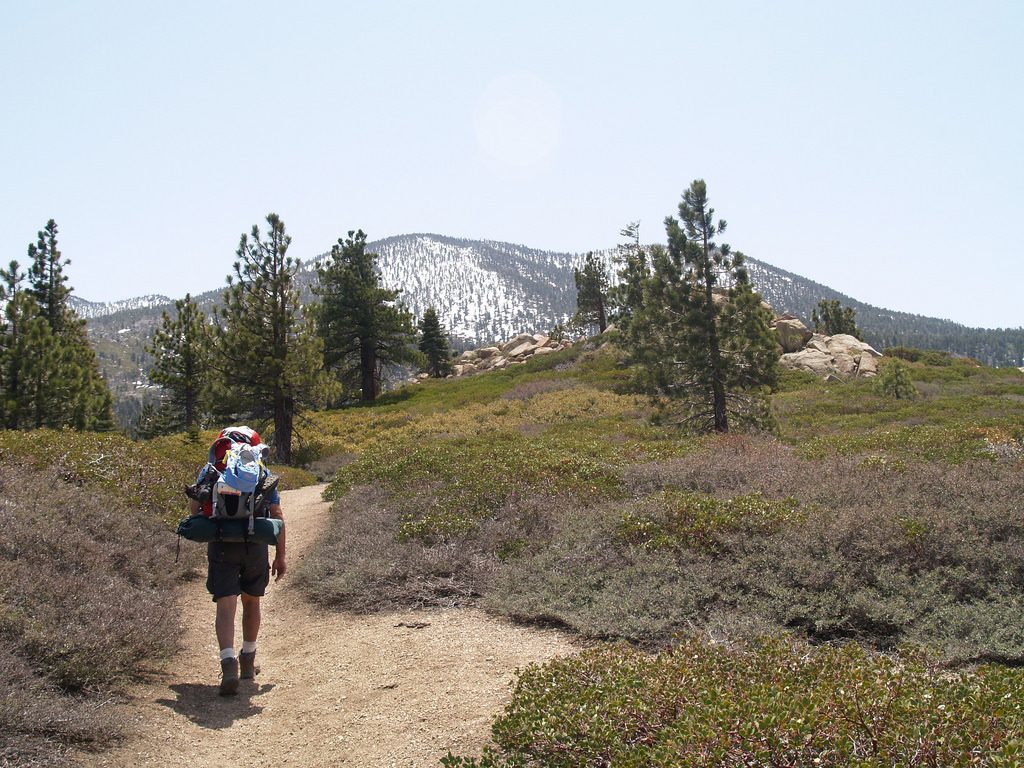 This is another tough backpack trip that has light crowds. The San Bernardino Peak is an excellent source of a sweeping view of Big Bear Lake, San Gorgonio and San Jacinto. You will require a permit if you are planning something like three-day backpacking trips in California.
The backpacking hike may not be the easiest, and so you should build some fitness in places such as Ontario Peak. Pack some adequate food and water to be in good stead while on the hike. Be prepared for the effects of altitude such as nausea and headaches may take a toll on you.
Right from the beginning, San Bernardino boasts excellent views that are quite something to behold every time you take a moment to catch some breath. There are also fabulous campgrounds for those yearning for an overnight stay in the watch of Mother Nature.
13. Ontario Peak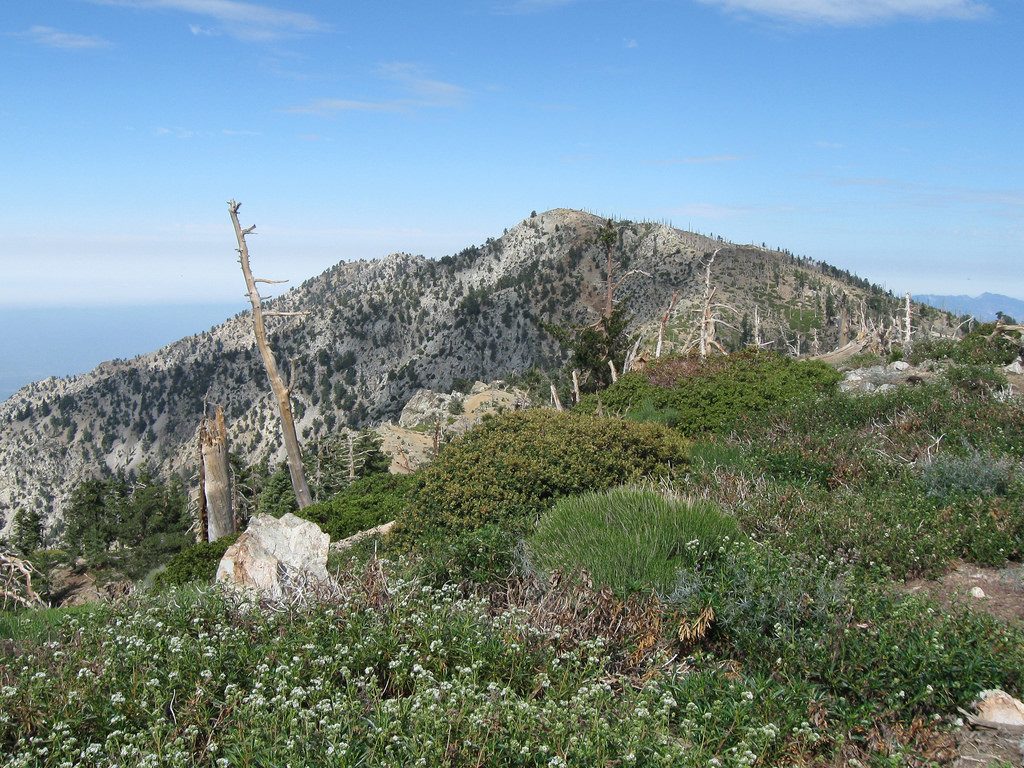 This is a favorite spot for many hikers because of the wonderful rock nest offering great views. It is a location that will have the juices of any adventurer flowing. The Ontario Peak trail is a bit long, and you must pack your own food, water, and stamina to successfully complete it.
From the trailhead, the cabins and ruins greet you as you take the track. And on your way to the peak, you can take a breather and have some food or snack at Icehouse Saddle. It is a great place to catch some breath and have some photo shoot moments.
The view on Ontario Peak is quite glorious, and if you are lucky, you might share the grounds with bighorn sheep.
Conclusion
The above list contains some of the greatest backpacking southern California locations for an overnight backpacking trip. As a matter of fact, each of them offers excellent scenery of nature and humanmade ruins to cap your hiking. However, you will need to obtain the necessary permits from the local ranger's to avoid any trouble and rough edges.
Check also the present conditions to avoid a nasty tussle with the elements and carry the necessary supplies such as food and water. And lastly, choose the right trip for you to avoid embarrassing situations. Your colleagues shouldn't have to carry you because you are short of fitness.
See Also: