If you're attracted to all things English, like beautiful countryside, quaint villages, medieval history, famous literature, and the Bard himself, you must visit the charming village of Stratford-upon-Avon.
Located in Warwickshire County of Central England, Stratford-upon-Avon is a quaint country town distinguished as the birthplace and burial site of the famous playwright, William Shakespeare. Situated on the River Avon, this charming town offers plenty to see and do, from historic sites to theatrical plays and outdoor recreation.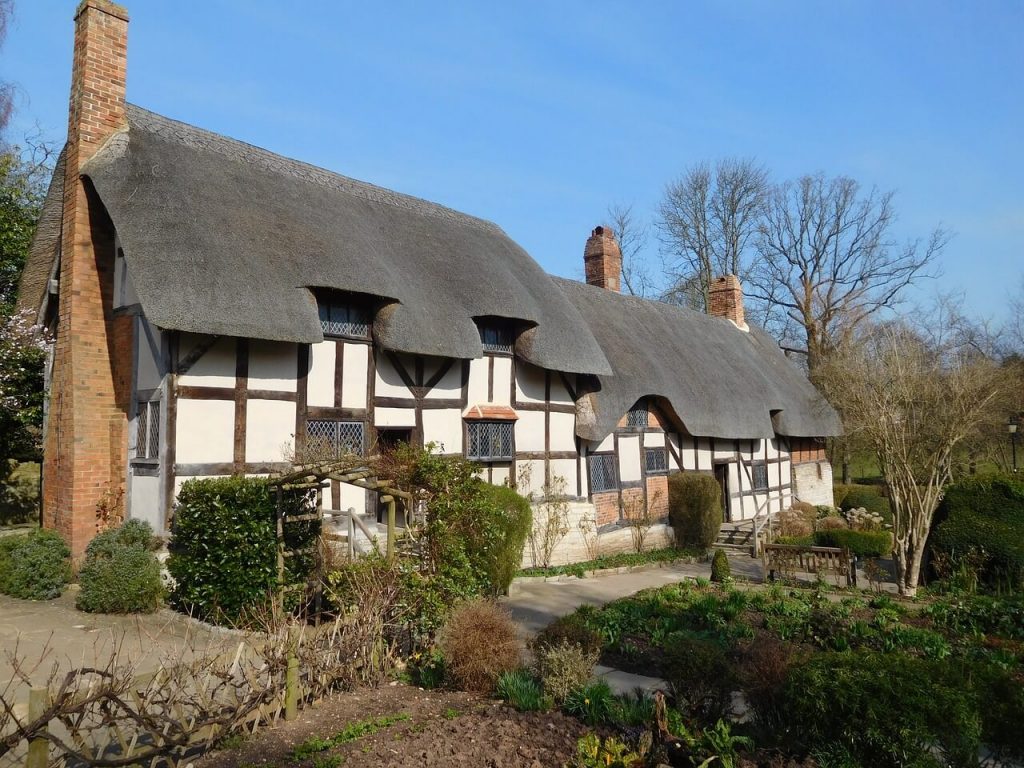 Shakespeare Family Homes and Haunts
A leisurely walk around the small, picturesque town of Stratford-upon-Avon is a delight in and of itself just to admire the old architecture styles, browse the shops for souvenirs, and savor tea and scones in a cafe. However, the main tourist attractions are the five well-preserved houses that all once belonged to the family members of William Shakespeare, which include:
Shakespeare Houses & Gardens (the playwright's birthplace)
Anne Hathaway Cottage and Gardens (childhood home of Shakespeare's wife)
Hall's Croft (home of the Bard's daughter)
Nash's House (owned by Shakespeare's granddaughter)
When you visit these historic places, you'll discover tour guides dressed in period costumes who will provide you with history and details of the different rooms that are decorated with 16th-century furnishings. You also don't want to miss the gorgeous English gardens at these houses either, where you can also stroll through woodland walks and lavender mazes.
Just outside of town, you can visit the home of Shakespeare's mother, the Mary Arden Farm, which is a working Tudor farm. Here, you can watch people go about daily farm chores in the manner they did during the 16th century. You can also explore nature trails and observe archery demonstrations and falconry displays.
Additional historic sites well worth visiting include the Holy Trinity Church (where Shakespeare is buried) and St. Peter's Church, which is the oldest church in the county and offers fantastic panoramic views of the area.
Another must-see attraction is Tudor World. Once a popular hangout for Shakespeare and his friends, this half-timber building is now an award-winning museum where you can learn about the town's history and Tudor life through various interactive exhibits. As this old building is supposedly haunted, the museum also offers spooky ghost tours.
Art and Culture
If you are up for some art and culture, you may want to check out the Shakespeare Centre, which offers a nice art gallery and collection of literary works. At the Royal Shakespeare Theatre, you can watch outstanding performances of Shakespeare's plays in one of Britain's finest theaters. Other theaters in town are the Swan Theatre and the Waterside Theatre.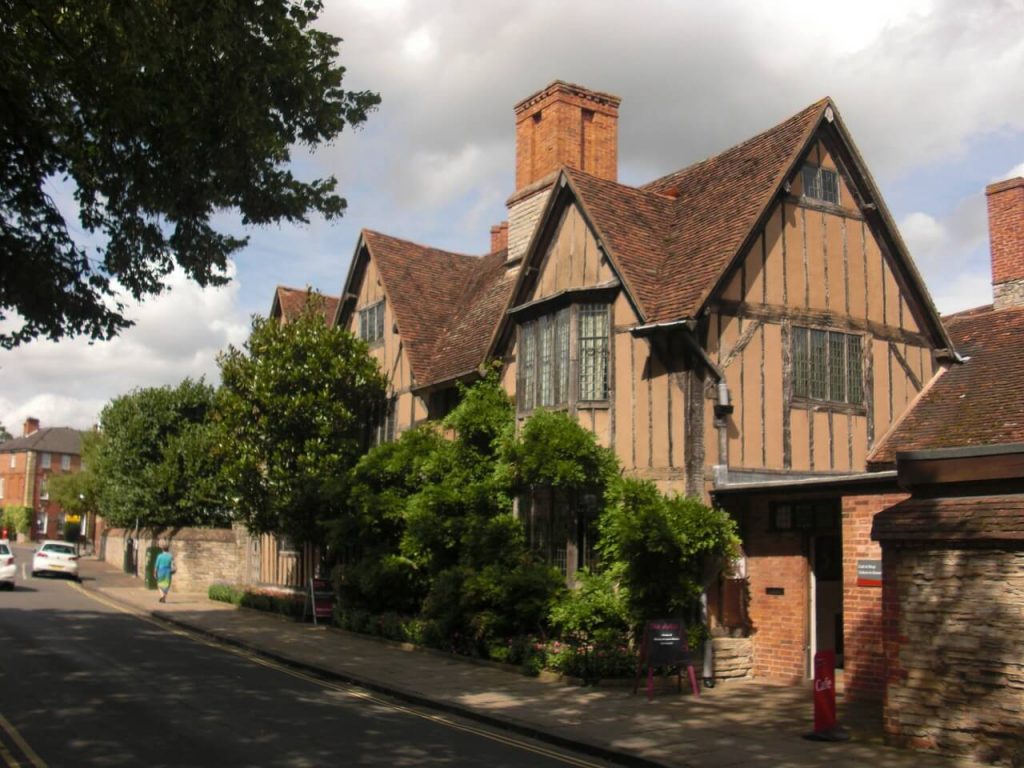 Outdoor Recreation
Believe it not, Stratford-upon-Avon is not all about Shakespeare. This lovely town with its scenic river and countryside also offers plenty of outdoor opportunities. Along the banks of the River Avon, there are paths where you can walk, bike, picnic, and feed ducks and swans. You can also opt for a riverboat cruise to admire the pictorial scenery.
There is also a five-mile trail, called the Greenway, where you can enjoy a walk or bike ride amid woodlands and rolling countryside. The town is also home to the Stratford Butterfly Farm, where you can stroll through a recreated rainforest to admire a myriad of butterfly species as well as waterfalls, fish ponds, and tropical plants and flowers.
Conclusion
Now you can see all that you would be missing if you didn't make time to visit Shakespeare's hometown. When planning your England travel itinerary, be sure to schedule a day to explore Stratford-upon-Avon. You may discover this charming village to be the best experience of your trip. Gather your traveling gears including your travel bag and discover yourself about this village.
See Also:
Backpack Droid is a participant in the Amazon Services LLC Associates Program, an affiliate advertising program designed to provide a means for sites to earn advertising fees by linking to Amazon. Our product recommendations are guided solely by our editors. We have no relationship with manufacturers.